Neil Davies Wins Ex-Forces Engineering Excellence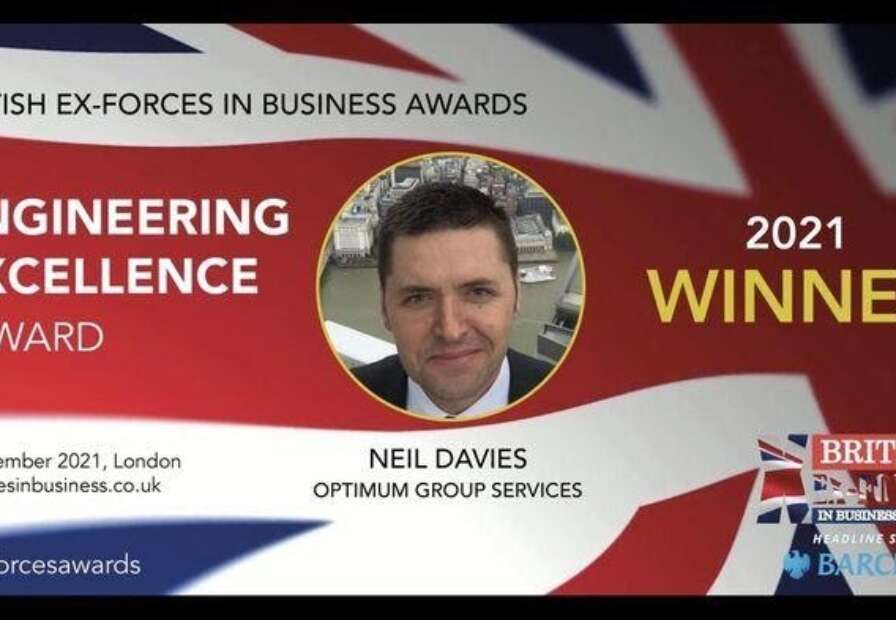 We are delighted to announce our Critical Environments Divisional Director Neil Davies has won the Engineering Excellence Award at the British Ex-Forces in Business Awards. As an ex-officer in the Royal Engineers, Neil was the facilities manager for the British Forces' estate in Iraq and served for 23 years.
"I know that everyone says "this award was unexpected", but it was." Said Neil. "I was up against 9 of the best engineers that had served in Her Majesty's Armed Forces. Their résumés' demonstrate they are all achieving great things in civvy street. So it was an honour to promote both my previous Army Corps, the Corps of the Royal Engineers, and also BGIS, that has provided me the opportunity and platform to continuing my love of engineering. Thank you BGIS."
President of BGIS UK and Europe Gary Bullen states, "Neil has proven himself an asset to the BGIS Senior Team and we are delighted he has been recognised for his talents"
Well done Neil!