Sourcing Industry Group (SIG) is the premier global sourcing association that provides thought leadership, training, and networking opportunities to executives in sourcing and procurement from Fortune 500 and Global 1000 companies. SIG hosts the Future of Sourcing Awards which recognize organizations that are driving innovation, leadership and transformation in categories that are critical to the sourcing industry.

BGIS's submission was selected by the SIG judges for our supplier diversity and inclusion (SDI) beliefs and practices which play a pivotal role in our success as a service-based organization. The BGIS SDI program aims to provide equal opportunities for organizations from historically underutilized groups, fostering economic inclusion and growth, social equity, and economically beneficial partnerships. Our goal is a diverse supply chain that fuels innovation, boosts competitiveness and promotes equity, aligning with our corporate social responsibility commitment and our stakeholders' high standards.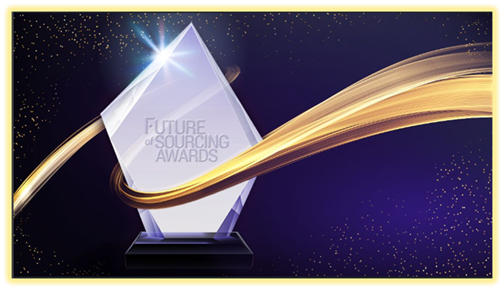 Highlights of the Award-Winning BGIS SDI Program:
Diversity and inclusion are integral to our philosophy and are embedded in our project charters, templates, documents, and audit procedures and is supported by the BGIS Sustainable and Ethical Procurement Policy.
BGIS RFx evaluation criteria include SDI questions and we ensure diverse suppliers are included in calls for quotes/ proposals wherever possible.
The BGIS Indigenous Engagement team forge strong partnerships with the Indigenous Communities to establish a path to economic reconciliation.
Our partnership with the Des Nedhe Group to establish Ela Hultsi, a company 51% owned by the English River First Nation is making a positive contribution to Indigenous economic growth in Canada. Ela Hultsi is now a strategic BGIS supplier engaged by many of our Client Accounts.
We have forged strong relationships with organizations who certify / advocate for the various "Equity Seeking Groups" (e.g., CAMSC, CCAB, WBE Canada, NMSDC, CGLCC, IWSCC, ACCA). We are the Chair of CAMSC's Corporate Member Committee and engage in numerous networking and B2B Matchmaking events.
SDI metrics have become a fundamental aspect of all projects and policies, with increasing client demand for SDI spend reports. The BGIS SDI program has experienced remarkable growth, with nearly 6,000% increase in diverse supplier count in the first 6 years and continues to grow.
Develop and maintain tools and information (Diverse Supplier Database, reference material, supplier information) on the Supplier Diversity Team Site page.
The BGIS SDI program is now a standard part of the value proposition of Strategic Sourcing and BGIS in new client engagements and it is integrated into business development strategy and proposals presented to potential clients. As our SDI program evolves, we are developing new tools and approaches to streamline diverse supplier identification, SDI spend reporting and other data-driven activities, and focusing on strategic activities.
I am extremely proud of the achievements and recognitions we have received and continue to work towards growing the BGIS Supplier Diversity & Inclusion Program
Sincerely,
John Castelhano
Vice President Strategic Sourcing, North America