VALUE PROPOSITION
Move sustainability from a target to the everyday
We have identified 2,100+ MT of CO2 GHG savings for our clients. Partnering with BGIS will make your real estate portfolio more environmentally sustainable and energy efficient while reducing costs and increasing occupant wellness.
Develop your sustainability strategy and make it happen
Work with our engineers and experts, who have delivered more than 5.9Msqft of commissioning and retro-commissioning, to develop a sustainability plan to achieve your business goals and help reduce environmental impacts. We will execute your plan using our integrated in-house services to move to sustainable operations.
Transition energy management into daily operations
Reduce your energy consumption using our proven energy management approach with our in-house expertise in engineering, project management, asset management and utility analysis to deliver technically-sound solutions and save you money. We complete 100+ energy retrofits per year.
Implement innovative net zero and low carbon solutions
Reduce GHG emissions using BGIS's innovative solutions, with many that are easily implemented at a low cost. On average, our programs reduce GHG emissions by 1.5% annually for our clients.
Bring wellness to your people and your buildings
We develop strategies and programs to promote health and wellness in our client's portfolios, creating a better workplace experience for your people. BGIS leverages industry-recognized metrics to drive increased awareness and health for clients and their customers.
SERVICES
Energy and Sustainability Services
Take advantage of BGIS's advocacy for one of our core values – Living Sustainability – to drive sustainability and improve energy management in your real estate portfolio using our in-house engineering expertise.
Sustainability Services
Energy Services
Utility Management
Connected Buildings Programs
Indoor Environment
Wellness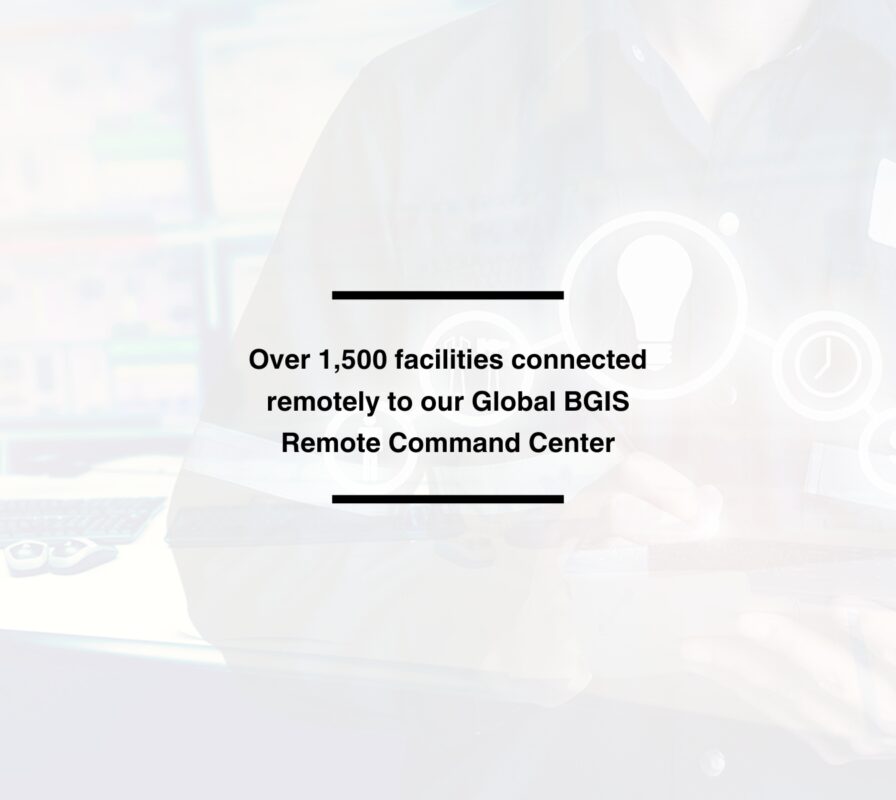 Remote Command Center (RCC)
The RCC keeps your essential spaces up and running by providing 24/7 remote monitoring and building automation systems support using technology operated by experienced building engineers. Technology-enabled management through measurement, analysis and diagnostics enhances your asset performance. The RCC also monitors energy usage at the asset level, which can be analyzed, compared to industry benchmarks and used to develop recommendations to reduce energy consumption and costs.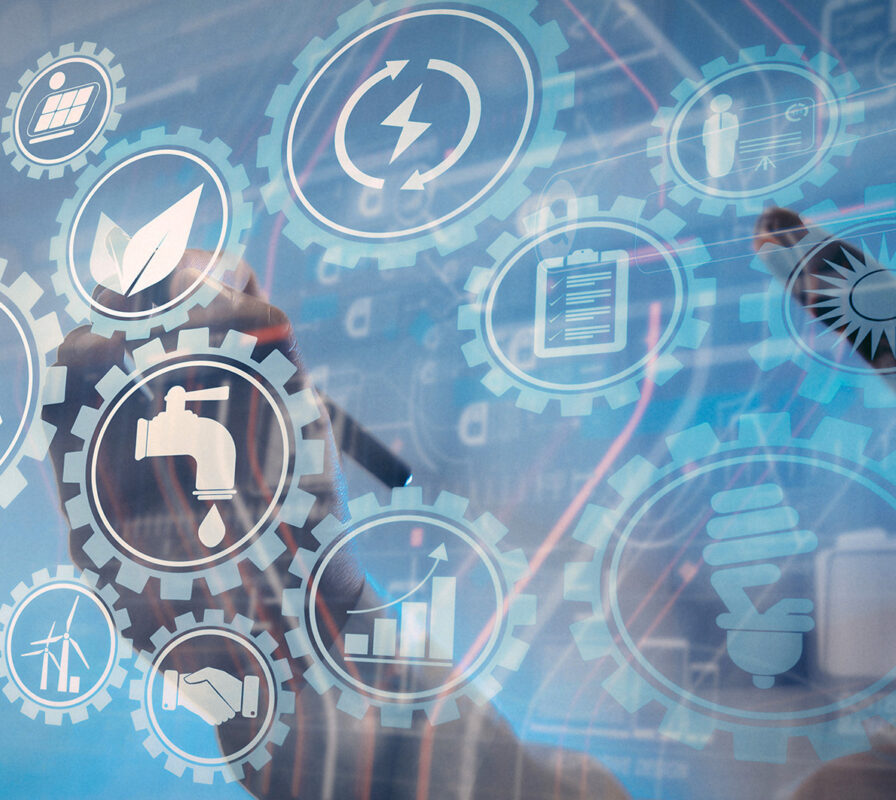 Utility Management
BGIS's advanced analytics provide insight into your building and portfolio energy and utility consumption. Data is analyzed by our utility and energy experts and our Remote Command Center monitoring team to help us detect anomalies in utility usage that may indicate an issue in a facility, such as water leakage, malfunctioning equipment, overbilling, etc.
We also deliver voluntary programs, such as EPA Energy Star building energy reporting.
BGIS uses data to optimize energy and utility consumption.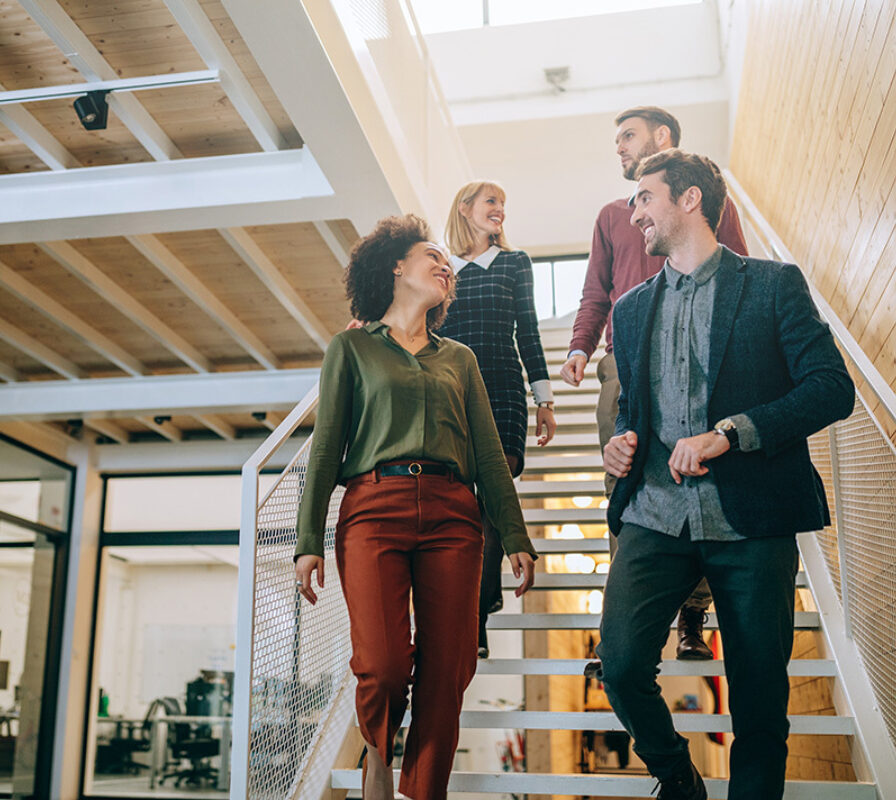 WELL Programs
BGIS's in-house sustainability team works with you to develop health and wellness programs for your team members, customers, and buildings. Leveraging industry-recognized standards such as WELL and Fitwell, BGIS works collaboratively to prioritize best practices and customize programs to fit your portfolio and drive increased health and wellness.
Our team also delivers building and portfolio certifications for WELL, WELL Health and Safety, Fitwell, and LEED.
Our Experts
Contact Our Experts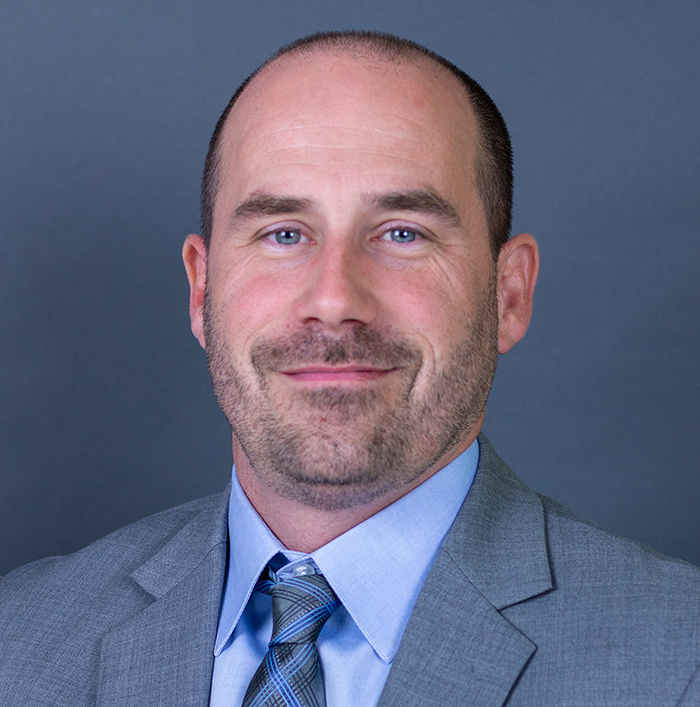 Greg Woodhouse, P.Eng., LEED® A.P.
Associate Vice-President, Professional Services